APF-R goes online as official plugin in Adobe Photoshop
Christoph Kaltseis is a Photoshop expert and an experienced astrophotographer. In recent years, he has developed APF-R (Absolute Point of Focus), an innovative image sharpening process in Photoshop that has attracted considerable interest among experts. The Hubble Space Telescope team has been using his method for over 2 years.
Adobe Photoshop has now introduced the easy-to-use APF-R Photoshop CC plugin for Christoph's complex process. The tool sharpens images using APF-R with just a few clicks, even without much prior knowledge. The plugin has already proven many times that it can meet even the high quality standards in astrophotography.
Read a very interesting in-depth interview with Christoph Kaltseis on Picture Instruments about his experiences in astrophotography. Christoph reveals the tricks he uses to get the finest details out of his stunning images: "The secret behind Christoph Kaltseis astro images" on Picture Instruments - News (picture-instruments.com)
It's not everyday that one could find a new sharpening technique or algorithm that would increase the sharpness of delicate threads of a nebula or dust lanes at the bright centre of a galaxy without significantly increasing noises or over-saturating stars in astronomical images. So when APF-R first came to my attention as a new technique to sharpen images while respecting their angular resolution, it sounded too good to be true! However, after fine tuning it for various different kinds of astronomical images during last couple of years and finding myself using it as part of my post-processing early steps more often than not, it's clear that if applied correctly APF-R could be adjusted to sharpen details in specific or wide range of image frequencies and yet in large part prevent over-saturation of highlights and amplifying noises in the shadows. " Hubble Space Telescope Team
You can find more details about the APF-R Plugin on the product page of Picture Instruments: Picture Instruments - Product Overview: APF-R - The Absolute Point of Focus (picture-instruments.com)
In his career as an astrophotographer, Christoph Kaltseis has also created several APODs (NASA Astronomy Picture of the Day), e.g. the APF-R-processed image of the M33 Galaxy or the Heart of the Orion Nebula (M42).
---
What is APF-R?
The image-sharpening process APF-R was designed and implemented by Christoph Kaltseis over the last years. The basis is a simple, but important question: What does a really sharp picture look like? APF-R delineates this step in image processing in a new way.
Numerous processes claim to master this topic, but in all cases, compromises have to be made. Each image is dependent on numerous factors, especially in astrophotography. Christoph Kaltseis' motivation was to get the maximum out of each picture. On the way to an APF-R picture, it is important to make the first step as thorough as possible. This first step is crucial: It determines what details will be visible in the final image.

Please note: The images shown on this page are low-resolution GIF-images, which should only demonstrate the sharpening effects. Original images as .PSD files can be found on www.cedic.at/apfr.
Visual Components:
Sharpness is an impression that is perceived differently by everybody. That is why the result is fine-tuned in the last step of the APF-R process. APF-R cannot be done with in a single, universal command, so we recommend a step-by-step approach. "Why this?" you may ask now. APF-R is a very flexible method that can be matched precisely to any grade of detail. Each step is a procedure conceived by your experience with your own imaging system: if you match it perfectly, the final result will be superior. For daylight images, the first step is also one of the most important ones in the process. Each lens and camera behave differently - so different pictures of the same object do not always deliver the same accuracy and quality. Therefore, APF-R can be precisely tuned to achieve the best sharpening and to retain the natural impression of the image. The result is a three-dimensional effect in the picture.
Requirements:
APF-R plugin only available for Adobe Photoshop CC
---
Additional APF-R Information
Christoph Kaltseis has developed this processing for the last 5 years, with testing and learning and trying on many different images (all kind of astronomy images and daylight images). APF-R is a Adobe Photoshop processing, and it can be recorded as an Photoshop action for every privat system ( you can record your own action at photoshop!). APF-R is very flexible, so you have to built it for your system, because there are ever so small adjustments that change the final APF-R result entirely.

APF-R Tutorials
Below is the APF-R Intro-Video as well as the first APF-R Tutorial. Further Videos and example images can be found on this website: www.cedic.at/apfr



---
About the author:
Christoph Kaltseis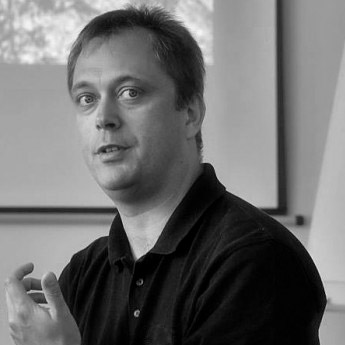 Christoph is not only an Adobe Photoshop specialist and as Nikon Professional touring for Nikon, but also an experienced astrophotographer. He is one of the founders of the Central European DeepSky Imaging Conference (www.cedic.at), which is held every two years in Linz since 2009.
In addition to his various projects, Christoph has developed an innovative image sharpening process called APF-R (Absolute Point of Focus)in recent years. The procedure is not always the same, but is adapted to the combination of lens and camera. Therefore, a flexible method was necessary to achieve the desired results.
In his career as an astrophotographer Christoph has also created several APODs (NASA Astronomy Picture of the Day), e.g. the APF-R-processed image of the M33 Galaxy or the Heart of the Orion Nebula (M42).
---